Our Menus
Sample Lunch + Dinner
Podfood takes pride in their menu using locally sourced food from the Capital region. Enjoy the choice of a 2 course, 3 course, chef's tasting menu or the traditional A La Carte menu. This modern Australian menu is second to none.
---
Sample Breakfast
You don't have to be an early riser to sample the fantastic Podfood breakfast. Starting at 8.30 and going until 10, this talked about breakfast menu has a wide range of choice for even the fussier morning diner. There is even the option of a 4 course degustation so you can sample a host of wonderful breakfast treats.
---
Sample Degustation
The Podfood kitchen is ripe with ideas this Autumn. This Sample Deg menu to give patrons the chance to enjoy some of the great produce the Canberra region has to offer. This 6 course menu will stun even the avid foodie and couple with matched wines, it's an incredible way to relax on those hot summer days.
---
Pod Food's Awards
AGFG Readers Choice award for 2017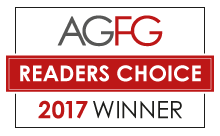 Dimmi
Fine Wine